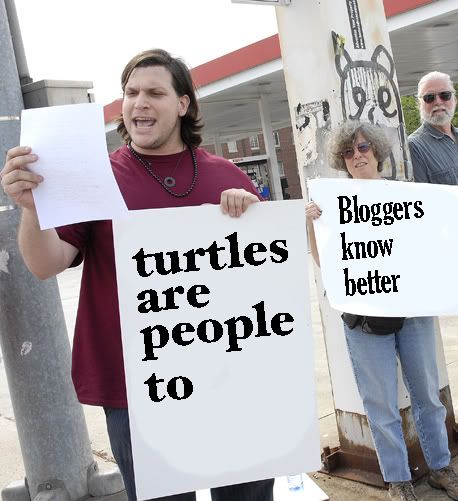 Well kids hello again and welcome to another poorly worded into the entry of the diary. This week we do something new, well partially new. After Shecky's rather surprising entry I think it's about time to return to some form of normalcy and usual public service that you all come here for. Yes kids its time for another entry in the self help variety, a way to improve you shonky lives and live up to the heady expectations of the modern world. Through the week I received an email, not unusual, apart from the fact it wasn't giving me the opportunity to view naked ladies, extend my member, or help a Nigerian queen over come her financial difficulties. It was from the lovely people at Blog Catalogue.

Yes in an attempt to increase my readership, from zero to well any number higher than that really, I joined the little organisation on the suggestion of a complete stranger. It lead to many people going to my 'Catalogue' profile and signing up to be my friends, but it did not lead to any of them reading my inane ramblings, probably fortunate for them. But that is not important; it's not the point of this little blog entry. The email I received was informing me of the upcoming international date, so I know all of you have heard about it, I'll let you go check your calendars if by chance you don't remember. September 27th…. no nothing, well that surprised me. Ok so I should probably inform you and put you out of your misery, yes September 27th is 'Bloggers unite day'. The day where Bloggers all around the worlds unite and end 'abuse', yes that's right 'abuse'.

Not drug abuse, child abuse, animal abuse, just 'abuse' in every way shape or form. Well that's not aiming to high is it. Yes Blog catalogue wants me to join with every other blogger on the planet and link together in some sort of giant 'E' hand holding and chanting to miraculously put an end to little Jimmy being flogged by his uncle. I do not doubt the ability of normal people to unite for a cause to change the world, look at Ghandi, I mean christ the dude wore a nappy half his life and look what he did for India. But bloggers aren't Ghandi, were not even his disgruntled younger brother Randhi (He may or may not have existed). What type of grand event do they think this is going to inspire, all of a sudden thousands of people are going to log on to 'Dorothy's kitty photo Blog' and read how she doesn't like alcoholism, and bang they are cured.




Testimonial Letter

Dear blog catalogue I'm so glad you could organise
Bloggers unite day, for the longest time I was an Alcoholic, and I would often
steal my daughter's money to go and buy Schnapps, sweet, sweet Schnapps. But
thanks to one of your wonderful members who took the time out from her usual
blog a stunning collection of cats in various period costumes, to post a rousing
post on how she doesn't like the grog I'm cured, I showed it to my Uncle Spencer
and he now he can see again. Who would have thought the inane ramblings of a
psychotic old lady who spends her time taking pictures of her 45 cats could help
me.

Thank You
Yours sincerely
Philip Cherwaddy



But what is my problem, I'm a blogger myself and happy to be one, but its just for every decent blog, there are fifty that are just complete rubbish, and maybe I'm one of them but well, I'm not trying to change the world. Trying to stop abuse is a noble cause, but I just think that the lovely people at Blog Catalogue are putting to much faith in the intelligence and reasoning of their members. If they wanted to stop abuse they would of already wouldn't they, and I doubt anyone reading the net scrawlings of a random stranger is going to change their mind about whether they take drugs, drink, hit their dog, cat, budgie, child, pigmy elephant etc. So what is the lesson here today kids, what do I want you to go away with, honestly I have no idea, but maybe you can come up with something, of course if you want to stop abuse and you can, its easy be nice to people, animals and trees. Eat, drink, smoke, inject, inhale, sniff in moderation, and remember it may be fun but it is most likely bad for you. And if your one of those that keep telling people its bad for them, you to can stop abusing people, stop abusing them with your moral lessons and righteous indignation, its not your body its not your brain its not your life. And most importantly stop abusing my email inbox with stupid spam about fake days that no one who counts is going to pay attention to.
In closing, please people be nice to each other, buy Diesels book, and enjoy your self.
Pope Terry aiming just beyond mediocrity