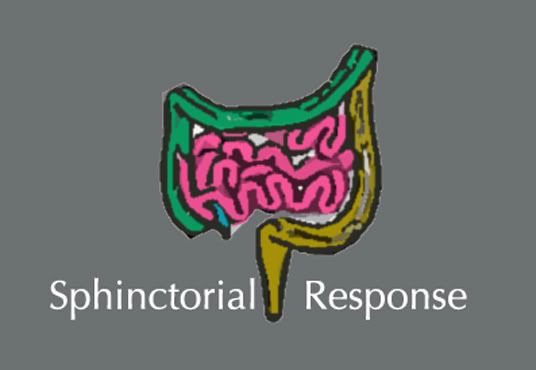 Warning gratuitous boob shot incoming!

Take a guess at how many turtles I've killed in my lifetime, go on I wont mind. I promise you its no more than seventeen, well that I know of. There are some gaps in the history, and some malicious wounding that may have turned out to be fatal… it's just something about turtles. Ok I'm lying, it may surprise you to know I have never killed a turtle in my life, and hopefully will continue down that path. I'm very strictly anti Terrapinicide. I'm not saying I wont have to, I mean there could be some sort of ooze situation that may require me to 'Shredder' it up and kick some shell.

So what's this about kids? Well if you hadn't guessed it's about violence in video games. Glorious violence. I've been playing games for some years now, and not once has it resulted in me being violent in the outside world, as many people try to tell you it would. Of course it all depends on the individual I guess. But as I said I've never killed a turtle in my life, and playing 'Halo 3' isn't really going to make me start, if Mario hasn't already.


It's kill or be killed with these things!
In Australia we lack an 'R' rating for video games. Meaning if a game can't be classed as safe for a fifteen year old to play then it is just banned. Now some games that have been banned are just banned from retailers selling them but you can still import them on your own dime. Where as particularly heinous games like 'Postal 2' were banned altogether, you weren't even allowed to own that game in Australia.
There isn't a gamer in Australia that isn't pissed about the lack of an R rating. For two reasons, one we're all democratically minded people and it smacks of Fascism when the government tells us what we can and can't play. And we want to blow shit up on TV screens. Ok so that's probably not the second reason, but I can go to any sex shop or DVD retailer and rent any amount of pornographic filth, lovely, lovely filth. Without the government even pausing to ask me if I want some lube with my copy of 'Nasty bitches of teaching 7'.
Most gamers are over eighteen, it's a recognised fact around the world, it's something like 65 percent if I remember correctly. The lack of an R rating leads to two things, us not getting the games were old and mature… well old enough to play. And two, games that probably should be given an R rating are given a M15 rating. An R rating just makes sense, it doesn't mean every game has to get through, let's go back to 'Postal 2'.
I said that game was banned outright in Australia, you couldn't even own it with out facing fines. Well surprise, surprise I played it, and I actually agree with the banning of that game, it was sick filth at its most perverted. While there were some fun moments, having a gun battle with Gary Coleman in a mall… actually there was only one fun moment. The game featured some truly repulsive features that I won't go into. But what really annoyed me, (sadly probably you'll think), is the fact that it was just horrible to play, the damage the enemies took was ludicrous, the controls were clunky the guns, while creative, were useless.
No! left you fucker
It was like controlling a remote control car with a cheese sandwich. The game should have been banned because it was shite. And I still insist the only reason people played it was because of all the controversy in it. And that brings us to 'GTA', no doubt even if you don't play video games you've heard of it. Poor old 'GTA' has become the whipping boy of every community, religious, parental Nazi group out there. I'm not denying it's not violent or adult with its content. It is very much so. But it's not a kids game, it depicts violence in a real and accurate manner.
But 'GTA' is a walk through a flowery meadow with the Smurfs, some Elves, the My Little Ponies and some really happy dolphin pups, compared to other games. Yet it still takes a beating every time around. 'Saints Row' for one is a greater offender than 'GTA' yet there is little to no mention in the media about the evils of that game. I haven't heard a peep about 'Gears Of War', but the first time I chain sawed some one in half with the Lancer I seem to remember my words were something along the lines of "Fucken hell that shit was tits!"
Yeah that about sums up my impressions
To be brutally honest most of the games I really enjoy playing involve two things, driving and shooting, preferably at the same time. That's just reality. I enjoy other games but the meat and potatoes of the games I play involve those two things and really only the second, a lot of it. So I'm a killer, well no. I've been hunting, there is a lot different about lining up some character model in a game and looking down the scope at a fluffy bunny. Shooting games don't teach you how to shoot.
And if they did hold on all you rabbits I'm getting a BFG 9000 and toasting your arses. There is so much more involved to shooting a real gun than one might think, something a game doesn't teach you. It's not really about killing anyway, the game that is. Think of it as more active chess, its strategy and thought put into action. If it was about being violent I'd just watch Rambo 4 and be done with it. We shouldn't just open up the flood gates and let seven year olds play 'GTA' or 'C.O.D', the ratings are there for a reason, but banning everyone is just wrong.
I think it's a different BFG I'm thinking of
Does controlling violence influence people's way of thinking, well as I started out I've never killed a turtle. And from a really young age I was damn sure that if I jumped on some ones head I wasn't going to get an extra 100 points. No doubt I'm desensitized to virtual violence, I'm not going to argue that. But real violence is different, I can't even watch the paper cut bit from the first jackass movie. To think that your kid is going to play 'GTA' or 'Bioshock', and start trying to stab people is really doubting their intelligence.
They can tell the difference from harmless screen violence and real world violence. And if your child does think jumping on a turtle is going to get him some bonus points, maybe think about some drastic measures. While accurate depictions of violence may be disturbing they teach you about what happens, bodies don't just disappear in a cloud of lines and numerals. There's blood and gore.
I play as a stress relief, and to have fun, its like tennis for people that aren't pretentious wankers… hey tennis players prove me wrong. It's relaxing, no matter what I'm playing whether it's 'Mario', 'GTA', 'Pong', 'Project Gotham', whatever. Violent or not it all brings about the same result, fun… a lot of swearing and fun.
humor-blogs.com
harbours deep resentment towards King Bowser...